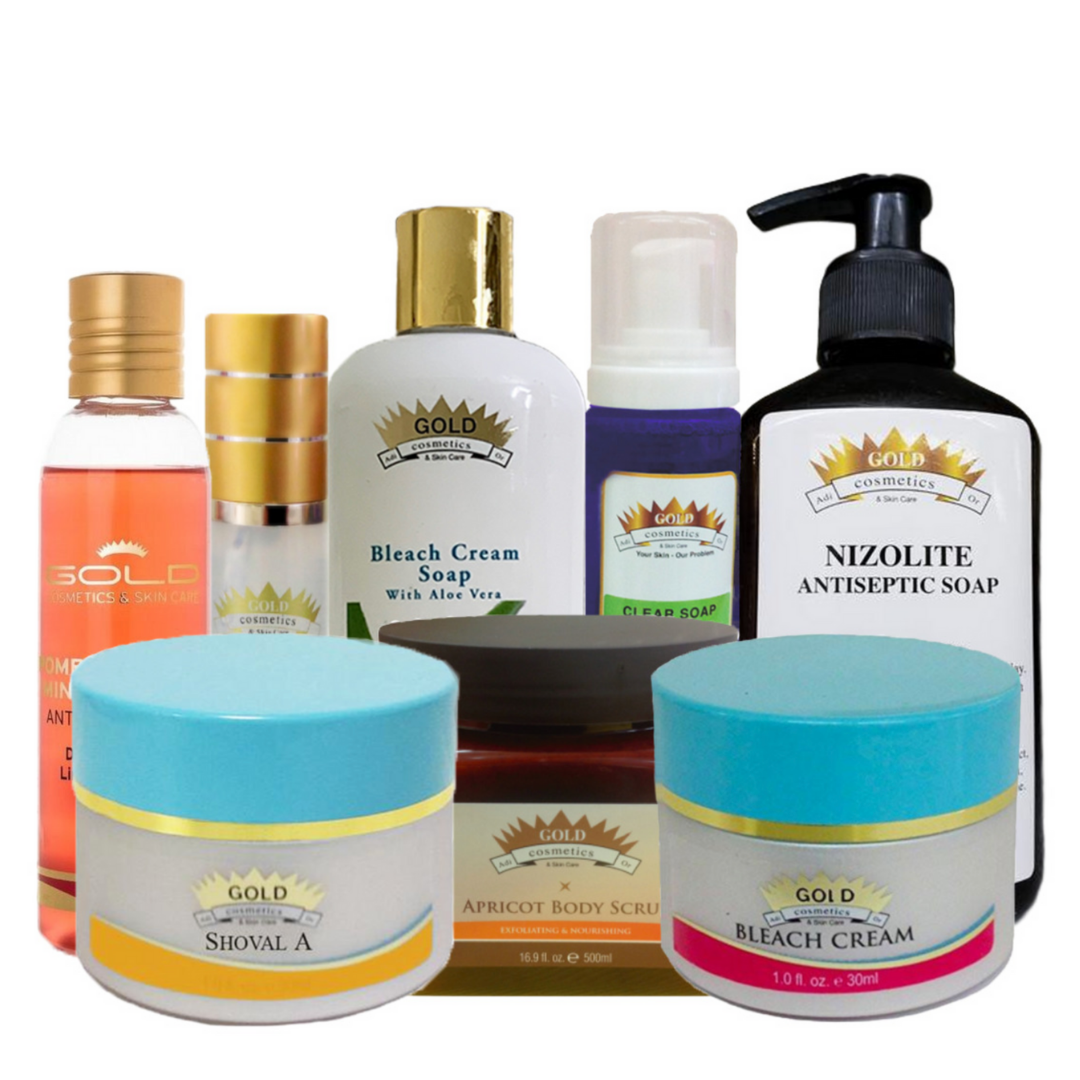 BOGO SALE!
BEST DEAL EVER!!!!!
 On any purchase of $150 or more 

, any product of purchase:

Buy one Get One Free!!



*Includes: All Products (singles)
*Excludes: All Kits.
BOGO Sale ends on Dec. 3rd at midnight.

Limited Inventory is Available.
You Don't need to put a discount code, we will send 2 of the same product instead of 1.


HURRY UP!
See what people are saying!
Wow! There are no words to describe how much I love the Bleach Cream! Thank you for simplifying my life! I love Gold Cosmetics!
—Katherine M.
Best cleanser I have ever used! I am 69 and people compliment me how fresh and bright my complexion looks. Thank you for this wonderful product!
—Celeste Z.
Exactly what I've been looking for. Gold Cosmetics' products changed my life. I no longer "hide" under makeup. Now I let my natural beauty shine through with a few VERY easy steps.
—Kaylie D.
At almost 70, I have discovered GOLD! I am thrilled with how much glow I have now. All my powders have gone in the trash. Never again. Thank you Zehava Roisman.
—Kate C.